Day Subaru Loves to Care with LLS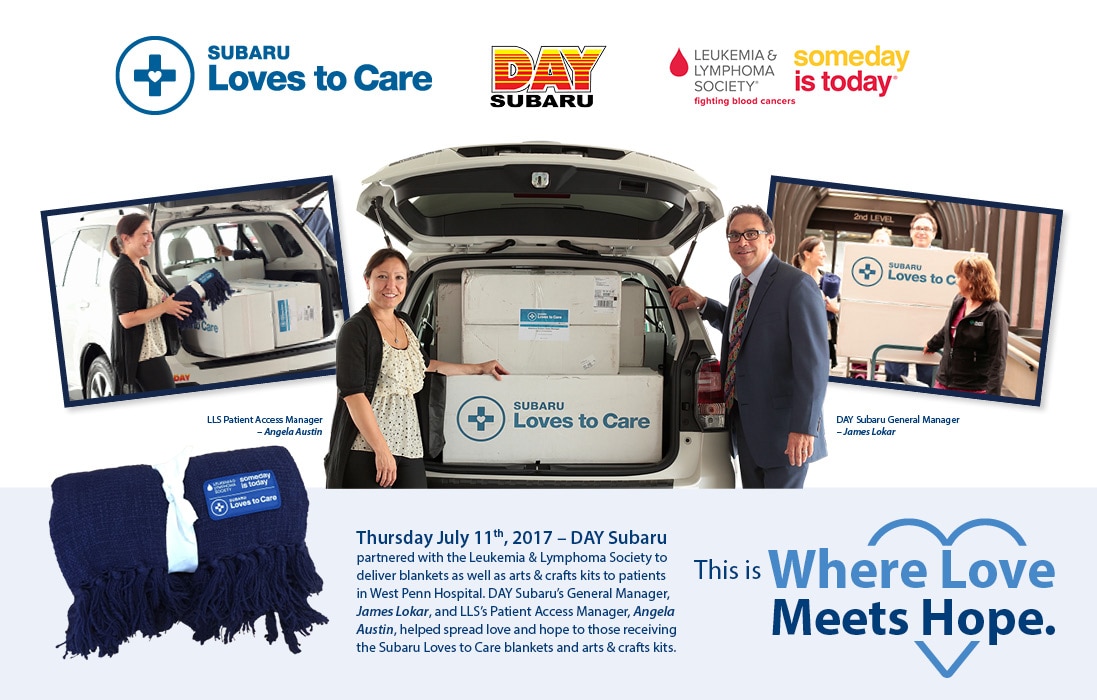 Day Subaru Shares the Love with Meals on Wheels

As one of the five Subaru "Share the Love" event charitible partners, MOWAA created the "Share the Love" grand program to foster partnerships between local Meels On Wheels programs and Subaru dealerships. MOWAA is awarding $200,000 in grants to 66 Meals on Wheels programs across the country that involved dealership employees in their efforts to serve homebound seniors in their community.

Local partnerships, the dozens of events held (we're still counting), media coverage and "Share the Love" grant awards add up to one thing?more meals getting out the door to homebound seniors who need them. MOWAA couldn't be more thrilled with how things went this year.

Day West Liberty Subaru, together with Day Apollo Subaru partnered with Meals on Wheels and contributed $2,500 in grant money from SOA to our local Meals on Wheels program here in Pittsburgh.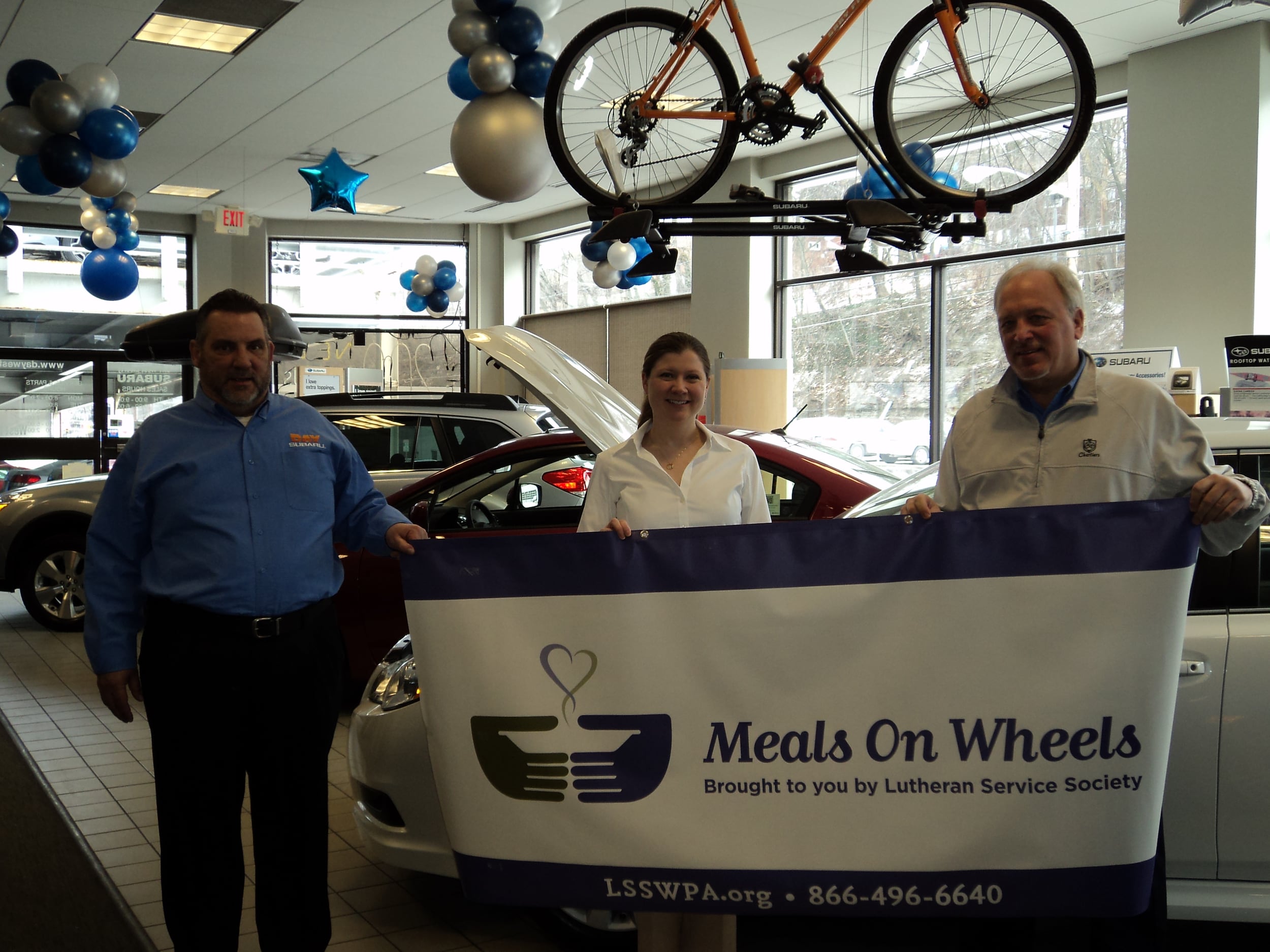 Day Automotive & Animal Friends

Day West Liberty Subaru, and the entire Day Automotive Group, is a proud sponsor of the amazing non-profit Animal Friends.  These wonderful people find great homes for our fur friends, take care of them while they're housed there, and more!  If you have never been to the facility, you should really take 10 minutes and check it out.  Its a huge facility with lots of acreage, a dog walking park, libraries and play areas for the animals, and lots of hidden treasures.

Below see a video about why Debbie Flaherty, the owner of the Day Automotive Group of dealerships is so passionate about this cause.